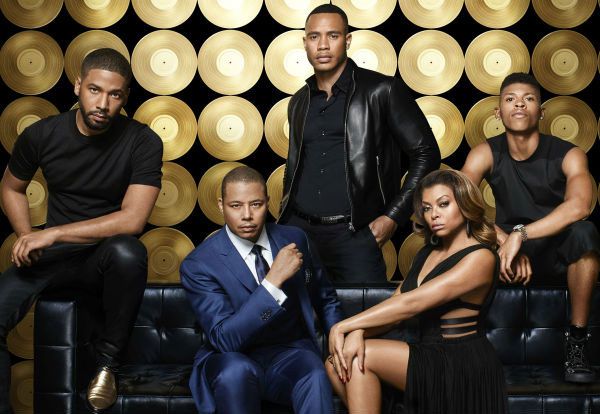 The seats filled up quickly at The Grammy Museum as the audience eagerly awaited a special evening celebrating FOX's hit TV series EMPIRE with an intimate panel discussion featuring cast members Bryshere "Yazz" Gray, Serayah, Executive Producer Sanaa Hamri, GRAMMY winner and EMPIREMusic Producer NE-YO, and Senior Vice President of A&R for Columbia Records Shawn Holiday. 
Moderated by Los Angeles Times writer Gerrick Kennedy, panelists discussed creating the music for the show. 
Having taken TV audiences by storm in its record-setting first season, EMPIRE entered season two as the No. 1 series on broadcast television. 
The series stars Academy Award nominee Terrence Howard and Academy Award and Emmy Award nominee Taraji P. Henson, and features music by prolific producers Timbaland, Jim Beanz and NE-YO. The GRAMMY-nominated soundtrack, Empire: Original Soundtrack from Season 1, was released in March 2015 and debuted at No. 1 on the Billboard 200 chart. The soundtrack made history as the first soundtrack to debut atop the Billboard R&B/Hip Hop chart. Empire: Original Soundtrack, Season 2 Volume 2 will be released on April 29 featuring never-before-heard songs from upcoming episodes and includes the powerful song "Never Let It Die" by Jussie Smollett and Yazz. EMPIRE airs Wednesdays at 9 p.m. ET/PT on FOX.* 

 
Label Perspective 
Jim Beanz shares, "The question was how do we take 30 seconds of a snippet of a show song and air it outside of the show?" 
Sometimes it's difficult to have a TV show song go to radio. Fortunately viewers go directly online to purchase the songs from the show that they like right after watching.  He shared that it was great to see that demand for the Empire music grow. 
Early Adopters 
Estelle and Snoop Dogg were on board early as they were pitching the show.  It was a brand new show so it was harder to get celeb musicians on board at first.  Wanted people with true musicality and true artistry like Ne-Yo and Alicia Keys who are now on the show. 
Blood Sweat and Tears 
They may shoot for 16 hours a day.  Lots of dancing scenes are shot over and over again to perfection, along with the cast members having to be on point with their acting.   
The producer mentioned she upholds the integrity of the performances.  Ne-yo from the artist perspective adds, "I tell anyone...prepare to not sleep. It's going to be blood sweat and tears. If you want it, I'll see you at rehearsal." 
How did Ne-yo join the show? 
Since the first season, Ne-Yo has been in touch with the producers and wanted to be on the show. The debate was does he come on as Ne-Yo or as another character?  He already has such a strong identity so they had to have him play himself.  The producer gives praise, "It's not an easy thing to play yourself with strict lines.  Ne-Yo's a natural."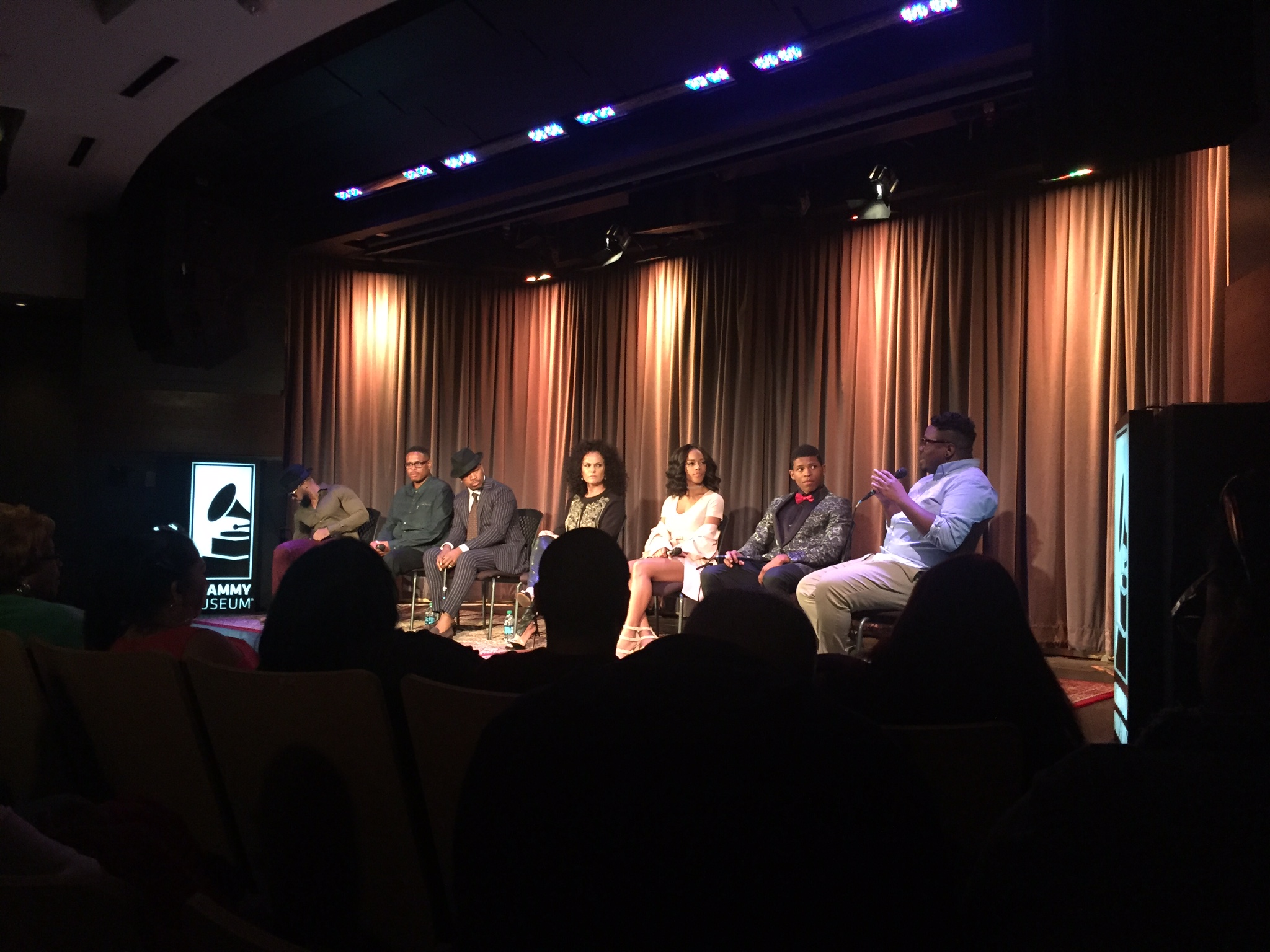 How did you find the talent on the show? 
There was a long audition process. They saw hundreds of girls.  Last minute it was divine timing two days before shooting that they casted Tiana.  She had to rap, act, sing and then when they found out she could dance they developed Tiana's character further.  They enjoy giving raw unknown talent new massive roles.  They use new people all the time which is a new way for big networks. 
Growth Spurts 
"Look but don't touch" lead to the first single.  The radio started calling the label and asking for the song and to start radio interviews. 
What's real? 
Ne-yo, the music and show producers all wanted the music and artistry to feel like it was genuine and not just made for TV.  The music has been nominated for Grammys and more.   
Is touring on the horizon? 
The label rep said" Eventually all of them will have a great touring career when the time comes."  They didn't confirm a tour will happen. 
What's next? 
Solo careers acting and singing wise are in the works.  The actors on the show are in the studio now recording new music and love the fact that they have a strong identity as musicians separately from the show.  This is something new considering usually talent are associated directly with the characters they play on a TV show. 
How is urban artwork integrated into the show? 
Chaz Guest debuted his Buffalo Warrior series in a coffee shop scene during one of the performances. The producers are always looking for natural ways to honor and incorporate inspiring art and talent to bring to the forefront. 
Hear more about the artists debut here: http://www.fashionela.net/fashion/chaz-guest-i-want-to-seek-the-soul-of-things-and-put-the-dna-of-it-on-canvas/ 



*Sourced from The Grammy Museum official website.