Big Thank You to Janis Best at KQNA Radio for the amazing interview on all things creative living, stories behind ONYX XOXO and Dani W music.
Listen in here
or by clicking the image below.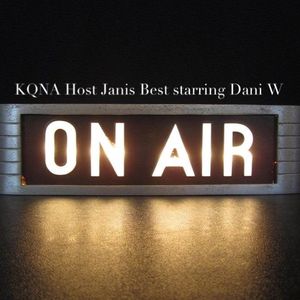 AZ GIRLFRIEND is your fabulous new one-stop-listening shop for all things relevant to women and their lives.  From "Fashion Watch", "Beauty Buzz and "Let's Talk Shop " to Health, Fitness, Travel and "Ask Janis", AZ GIRLFRIEND is your new "Best" friend.
AZ GIRLFRIEND listeners learn insider secrets, timely information, smart tips, product and retail reviews plus plain good advice from live and phone interviews with experts from the Fashion, Beauty, Health and Wellness Capitals around the world.
So join Janis Best, a well-known fashion and beauty expert and host of AZ GIRLFRIEND,  her knowledgeable friends and the gals of Northern Arizona in a vibrant, inquisitive and supportive community of women who want to learn and share all they can about "what's important  to today's woman".