OFFICIAL MUSIC VIDEO RELEASE: "TELL ME HOW YOU REALLY FEEL"
OUT NOW on SoulTracks Music Blog!
Watch the Official Music Video - Click here: https://www.soultracks.com/first-listen-daniw-drew-how-you-really-feel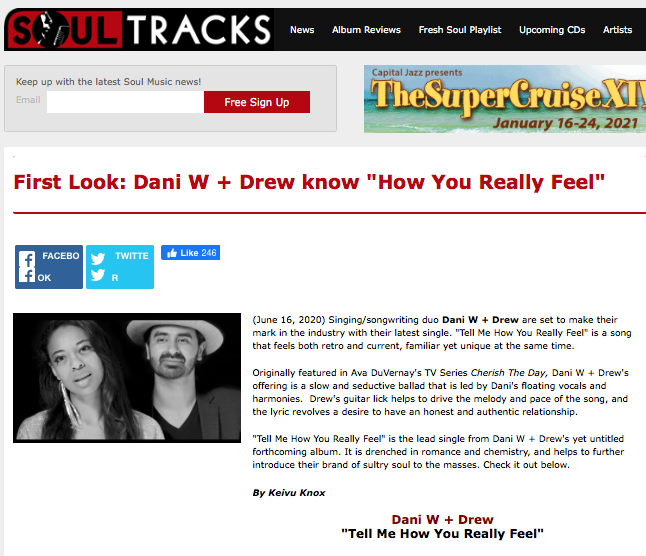 Subscribe to the newsletter on the home page for more music and behind the scenes!
Join as a monthly subscriber on Spotify, Amazon Music or your favorite streaming platforms.
Instagram: @DaniWDrewMusic
Facebook: https://www.facebook.com/DaniwDrewmusic/