Yes!!!  We are live today with the launch of the 30 day Living Legacy Online Party!  
Help us thank Team Legacy Leaders Director Derek Jennings, Co-Producer Christian Brown and Dancer Suhalia Madison who fronted over 100 hours of work to make the official "Legacy" music video happen!!
CONTRIBUTE HERE:  https://igg.me/at/livinglegacyparty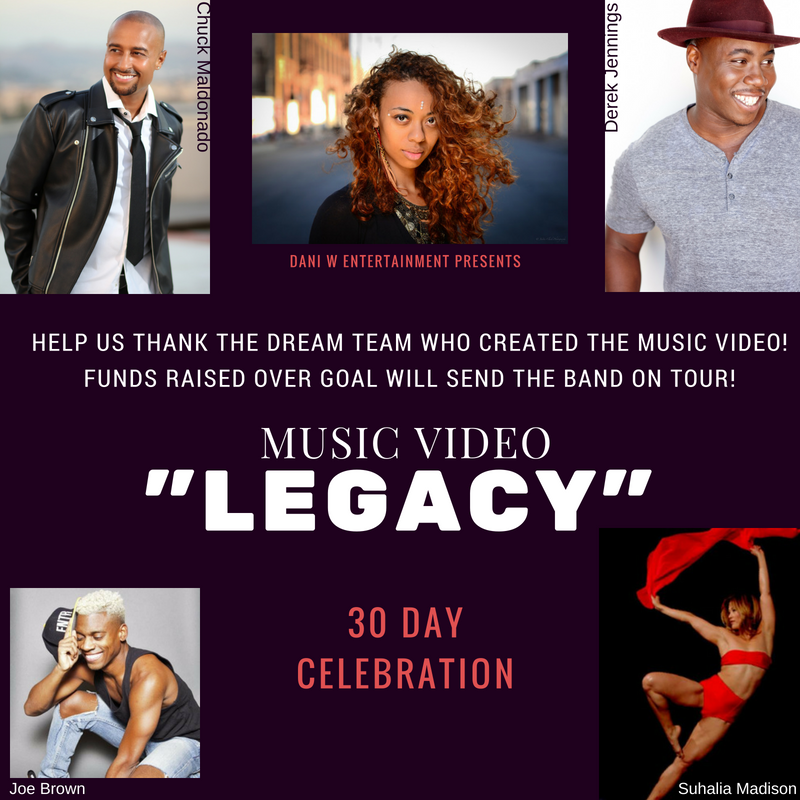 Follow the party on Instagram @DanielleWCarter or join our mailing list!  Find out more about this all-star cast!